Travel
time
Travel Time is a family-owned tour operator and travel agency located in Tbilisi, Georgia.Company was founded in 2013 and since that humble beginning, our dedication to creating outstanding travel experience, has grown into a trusted resource, that has helped of thousands of people better enjoy their travel. Now describing our team, we can say, that we are a group of people, who passionate to travel, to explore, to discover. Our team here is friendly and affable. We are specialists in the destinations that we offer and possess deep product knowledge about them. Many agencies force you to deal with multiple people throughout the booking process, making it disjointed and impersonal
At Travel Time you will deal with the same travel expert from the moment of initial contact until you are safely back at home. We care about your emotions, we care about your unforgettable memories, we care about the quality of all of the parts of your trip. Quality is our main focus! At Travel Time we strive to earn repeat business from you and want you to recommend us to your friends and family. Your referrals are extremely valuable to us and we know that we have to work diligently to deserve them. By sharing with you the hidden places not mentioned in guidebooks, the local people you wouldn't otherwise meet and the traditions you may not have experienced by yourself, we ensure that you get an true and rise experience you simply soul.
Georgia
Places

Gudauri
Gudauri is one of the most famous ski location in Georgia. however, except skiing, you may enjoy paragliding as properly. the landscape and the climate in gudauri, make it viable to fly over the Georgian mountains.

Gudauri panorama
The big round "friendship" monument still beware over Devil's Valley and the Caucasus Mountains. It is located on the Georgian Military Highway, which is the most popular ski resort in Georgia, and Kazbegi, where you can find the Gergeti Trinity Church.

Signagi
With its long history, tiny town centre and breathtaking views of the Alazani Valley, Signagi never leaves its visitors not satisfied. Another you must see Bodbe Monastery. It's Located just two kilometres from Sighnaghi, the area is a important religious place there is a the remains of St. Nino, the saint who brought Christianity to Georgia

Borjomi
Borjomi Municipality is one of the best places for recreation, mountain sport, hiking or to get acquainted with centuries-old patterns of Georgian culture. There are a lot of hiking trails with forests, panoramic views and lakes. You should definitely visit the Borjomi sulfur basin for relaxation. There are many major monuments of different eras and cultures in this area:
Georgia
Guide
Things to know before traveling Georgia
Everyone is surprised how inexpensive the food here is. Check the local markets and buy some fresh vegetables and fruits from local farmers. If you are not a big fan of cooking, you can enjoy a wide array of cafes and restaurants each day without breaking the bank.

Tour Places of Georgia
Rabati castle is a beautiful blend of Christian and Muslim architecture. Don't miss this place if you will be in Samtskhe-Javakheti Region, but take a guided tour inside to hear the history and legends about this place! Scroll to the right to see more photos snd videos from this place.

Best places to visit in georgia
The 60km drive into the wilderness from Akhaltsikhe to the cave city of Vardzia is as dramatic as any in Georgia outside the Caucasus mountains. The road follows the upper Mtkvari River, passing through narrow canyons and then veering south at Aspindza along a particularly beautiful valley cutting like a green ribbon between dusty, rocky hillsides.

The Towns of Georgia
And here we are! Batumi - city of sunsets... city of life...city of sun...city of cities! Yesterday Batumi met us with such an amazing views and mega nice weather!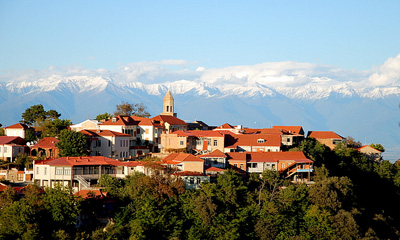 Things to do in Kakheti
kakheti is a area in eastern, part of Georgia. It is a good region for wine lovers. But wine is not the only component kakheti offers.
signagi is a small town which is worth to visit in kakheti. Signagi(Sighnaghi) is a charming town having its own very romantic atmosphere. Signagi ( Sighnaghi) is called as city of love, it's popular destination because of it's awesome landscape. Sighnaghi is a good place for walking tour, (which we offer in our tour package). Signagi is all rounded with fence, which is world's second longest wall after The Great Wall of China.
Things to do in Kazbegi
Stepantsminda is one of the most beautiful destination in Georgia. It's a little town surrounded by huge mountains.

It's exceptional landscapes will remain in your memory forever. Stepantsminda is a new name, it has changed in 21th century. It's old name was Kazbegi which is coming from Georgian famous writer Alexander Kazbegi who was born here in Stepantsminda in 1848. There are so many attractions around Stepantsminda. You can see Beautiful Gergeti Trinity church( on the photo) which is looking down to Stepantsminda from the mountain.
Things to do in Gudauri
Gudauri is a mountainous location in georgia positioned 120 km or about 2 hours north of Tbilisi. It is making it handy for brief tour and weekend ski journeys.

Session for skiing starts from December and continuous to April. sometimes snow on the road could make driving difficult or nearly not possible to reach destination. the mountain's common ski able elevation is two,133 m (7,000 ft) above sea level, so the climate may be intensive.Gudauri is one of the most famous ski location in Georgia. however, except skiing, you may enjoy paragliding as properly.
Things to do in Tbilisi
Rustaveli Avenue begins at Freedom Square. This is the center of the city, where many of the governmental, cultural and business facilities are located

Strolling down Rustaveli you can observe daily life in the city, explore shops from both international and local brands, and get something to eat. There are the most beautiful buildings in the city, starting with the Georgian National Opera Theater with its neo-Moorish facade and the old Parliament Building. Apart from grand buildings, there are many bars, cafes and hotels all along the avenue.