---
Tbilisi is known for its distinctive architecture, which reflects the city's storied past and comprises an eclectic combine of Medieval, Art Nouveau and Modernist structures.
---
---
Amazingly beautiful place and if you are a lover of nature and some easy hiking, then it is exactly for you. The walking distance is about 2-3 km one way down the hill and on the back way up on the hill.
---
---
David Gareja, a monastery that is one of the most unique and interesting sights of Georgia The history of the complex dates back to the first half of the 6th century, when the 13 Assyrian Fathers arrived in Georgia.
---
---
Jvari Monastery stands on a mountaintop at the confluence of the Mtkvari and Aragvi rivers, overlooking Mtskheta, the former capital of Georgia The monastery was built on the site of a large wooden cross erected by Saint Nino in the early 4th century
---
---
Mtskheta Uflitsikhe Tour Jvari Monastery Jvari Monastery – Built in the 6th century,Jvari Monastery stands on a mountaintop at the
---
---
There are lot of activities inside the park and also a waterfall and a wine museum. The town is most famous for its mineral water industry, which is the number one export of Georgia.
---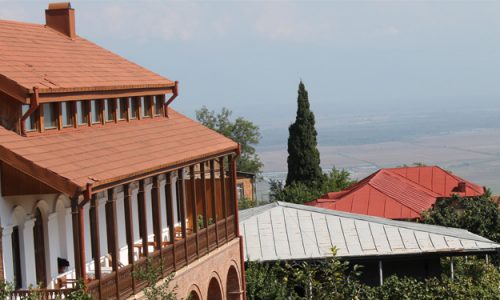 ---
Sighnaghi is the prettiest town in Kakheti, sitting on a hilltop full of 18th- and 19th-century architecture with an Italianate feel. Sighnaghi has wonderful views over the Alazani valley to the Caucasus beyond
---
---
Gudauri ski resort is the most popular ski resort in Georgia. If you would like to ski just for few days then Gudauri is for you. It offers variety of different ski tracks. Beginners, intermediate skiers and experts can easily find their favorite tracks here
---