Borjomi
BORJOMI – this natural mineral water park is located inside a forest and you have to take a long walk through the forest to reach it. The walk is very relaxing, as you can feel the cool breeze and the sound of the flowing river nearby. You have to cross some bridges and sometimes walk through snow, if it is winter time. There are so many huge trees and different types of small plants with colorful flowers.
It will take at least one hour to reach the mineral water pool. A dip in the pool which has got healing properties is rejuvenating to the body and mind.
BORJOMI PARK – is famous for the water available from the springs. People come with bottles to take water from here. There are lot of activities inside the park and also a waterfall and a wine museum. The town is most famous for  its mineral water industry, which is the number one export of Georgia.
Borjomi is also home to the most extensive ecologically-themed amusement park in the Caucasus.
One of the most interesting attractions in Georgian resort town of Borjomi is a cable car leaving from Mineral Water Park and heading uphill offering lovely and scenery views of Mineral Water park. Sometimes it's just enough to take that ride here to enjoy those scenery and beautiful views of Borjomi.
A cable car beside the Mineral Water Park entrance runs up to a hilltop Ferris wheel and the pine woods of the Borjomi Plateau (nice for a walk).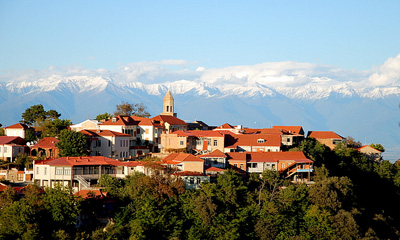 Things to do in Kakheti
kakheti is a area in eastern, part of Georgia. It is a good region for wine lovers. But wine is not the only component kakheti offers.
THINGS TO DO IN kazbegi
Stepantsminda is one of the most beautiful destination in Georgia. It's a little town surrounded by huge mountains.
Things to do in gudauri
Gudauri is a mountainous location in georgia positioned 120 km or about 2 hours north of Tbilisi. It is making it handy for brief tour and weekend ski journeys.